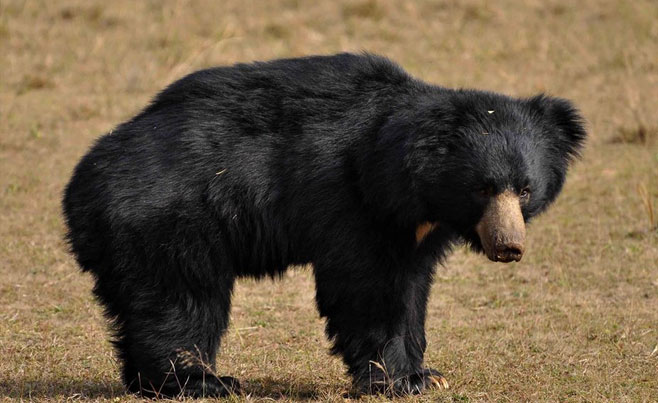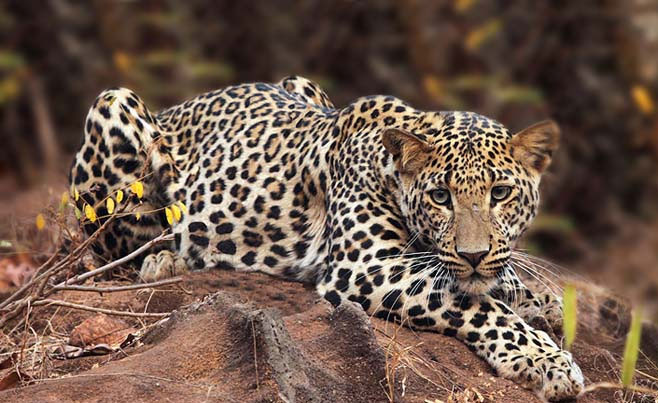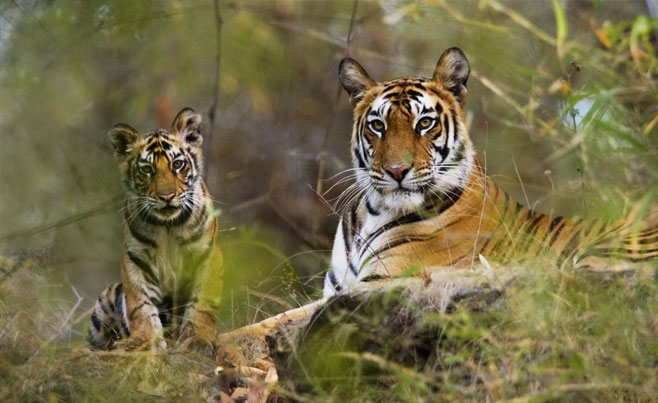 Bandhavgarh National Park is one of the popular national parks in India, known for its highest density of tiger population, besides bountiful biodiversity. Located in the Umaria district of Madhya Pradesh, Bandhavgarh was declared a national park in 1968.

The park area mainly constitutes moist deciduous forests, with Sal and bamboo being the top two dominant species, covering the valleys and the lower slopes, gradually giving way to mixed deciduous forest on the hills, and in the hot and drier areas of the park along its western and southern reaches. The wide valleys along the streams are plain grasslands flanked by Sal forests. Rich mixed forests consists of Sal (Shorea rubusta), Saja, Salai, and Dhobin, etc. with dense bamboo thickets here and there.

Before being declared a national park in 1968, the forests around Bandhavgarh were maintained as Shikargah, or game reserve of the royal families of central India, without any special conservation measures in place. But, since then, numerous steps have been taken to retain the forest cover of as an un-spoilt natural habitat. This is the land where Maharaja Martand Singh of Rewa captured the first white tiger in 1951. This white tiger, Mohan, was skinned and stuffed upon his death, and is now on display in the palace of the Maharajas of Rewa.

When Project Tiger was constituted in 1972 and Wildlife Protection Act 1972 came into force, it was realized that protecting merely 105 square kilometers of prime Bandhavgarh habitat was not enough, so in 1982, three more ranges; Khitauli, Magdhi and Kallawah were added to the prime Tala range, which formed the original area of Bandhavgarh National Park.

Though Bandhavgarh presently has higher density of Royal Bengal tigers than anywhere else in the world, most of them are descendents of a famous Charger, so named because of his habit of charging at elephants and tourists without inflicting any harm. A female known as Sita, who once appeared on the cover of National Geographic Magazine and is considered the most photographed tiger in the world, lived for many years.

The 448.85 square kilometers of park area open to tourists is reported to have more than sixty tigers, a density of one tiger for every 7.48 kilometers. Don't forget to ask your guides about Bhamera, Kankati, Banbai and Andhiyari Chiriya; tigers who have attained celebrity status of sorts. Bhamera is a dominant male, while others are females with cubs.

Bandhavgarh tiger reserve has a healthy population of other species as well. Cheetal or the spotted deer, Axis axis, the main prey species of the tiger and the leopard, Panthera pardus, abound in most areas of the park. A fairly large breeding population of leopards is another unique feature of this park, as also the fifty gaurs, or Indian bisons translocated from Kanha National Park in recent times. Sambhar and barking deer too are a common sight, and so are nilgai; especially in the open areas of the park. Sightings of the wolf,hyena and caracal have also been reported.