Little Rann of Kutch
Best Time To Visit
Jan
Feb
Mar
Apr
May
Jun
Jul
Aug
Sep
Oct
Nov
Dec
Most Popular
High Sighting
Park Closed
Low Sighting
AboutLittle Rann of Kutch
Species
Little Rann of Kutch, Desert, Safaries, Wetlands, Salt Pans, Wild Ass, Flamingoes, Lark, Camel, Kathiawad Horse, Rabari, Modera,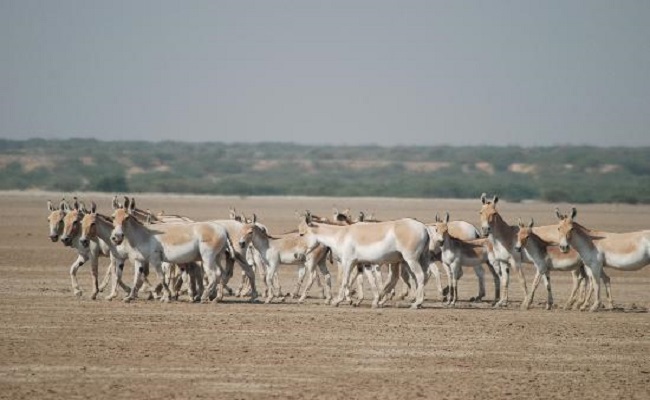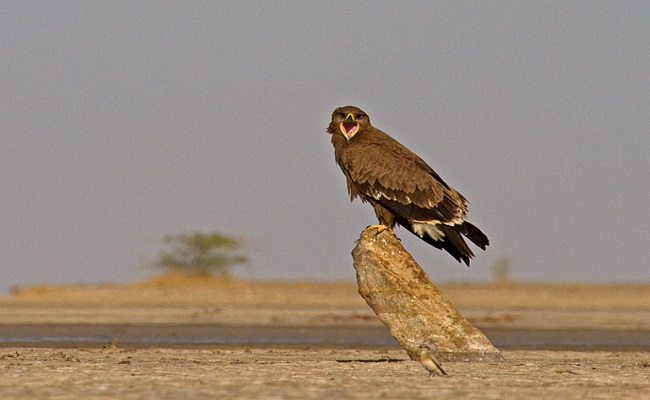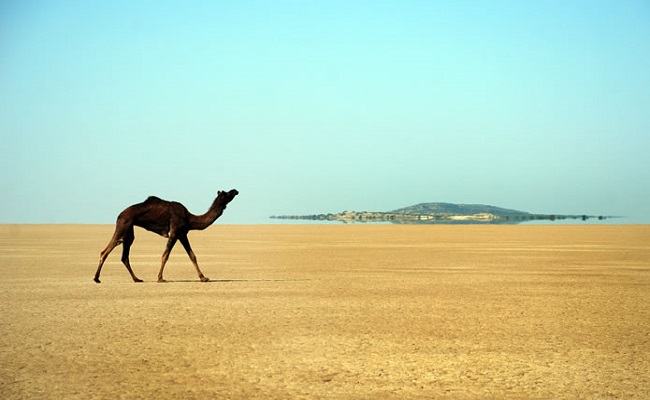 Overview
One of the unique activities offered by Rann Riders is the cross-desert safari across the Little Rann of Kutch in open vehicles.

The Rann of Kutch is a geographically unique landscape that was once an arm of the Arabian Sea. As the land separated from the sea by geological forces, it became a vast, featureless plain encrusted with salt that is inundated with water during the rains.

The safari across the Little Rann visits the 'bets', islands on the ancient seabed that are now higher grounds covered with grass and scrub.

These 'bets' support a variety of wildlife including the 'Gudkhur' (Asiatic wild ass) that is not found elsewhere. The wild ass is a handsome chestnut brown member of the equus genus (horse family). Capable of reaching high speeds when galloping across the Rann, the wild ass is usually seen in small herds.

The elegant blackbuck (Indian antelope), nilgai or blue bull (India's largest antelope) and the graceful chinkara (Indian gazelle) are other mammals seen at the bets.

The main carnivores of the Little Rann of Kutch are the endangered Indian wolf, desert fox, Indian fox, jackals, desert and jungle cats, and a few hyenas.

Smaller mammals like hares, gerbilles and hedgehogs, and reptiles like spiny tailed lizard, monitor, red and common sand boa, saw-scaled viper, cobra, dhaman (Indian rat snake), etc, could also be seen during the safaris in the Rann.

Wildlife

Rann Riders has a fleet of open vehicles for cross-country safaris in the Little Rann of Kutch, a 4950 sq km wildlife sanctuary comprising a huge expanse of saline desert wilderness interspersed with grass-and- scrublands and marshes.

The Little Rann of Kutch is well-known as the remaining habitat of the endangered Indian Wild Ass, a magnificent member of the horse family. Nilgai (blue bull), the largest antelope in India can be seen during the drives. Indian Wolf, Indian and White-footed Desert Foxes, Golden Jackal, Striped Hyena, Desert, Jungle and Fishing Cat, and smaller mammals like hares, hedgehogs, gerbil and field mice are seen in the sanctuary.

The Little Rann is inhabited by desert-dwelling reptiles including the Spiny-tailed Lizard.